One of my all-time favorite bands, Scissor Sisters, just released their new album, Night Work, on June 28th. What? You say you haven't heard it yet? Well, I highly encourage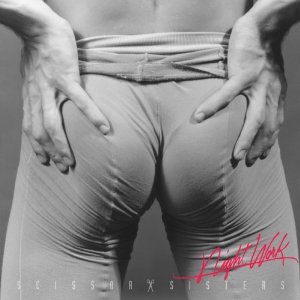 you to pick it up! I've been listening to it non-stop for weeks and it's a fantastic summer album. Every song is so different and seems to be influenced by a different genre or band. There's a song that sounds like it could be vintage Talking Heads, one that would be right at home on the new DEVO album and one that sounds like it was written in the middle of disco fever.
One of the best things about a new Scissor Sisters album is, of course, a Scissor Sisters tour. Tickets went on sale this past weekend for most of the dates on their newly-announced North American jaunt and I couldn't be more excited. I've missed them the last few times they came to Seattle, so I will be sure to catch them this time around when they play Showbox Sodo on September 15. Check below to see if the Sisters are playing in your town this summer and if they are, don't miss them! Your life will only be filled with regret if you do.
Atlanta, GA The Buckhead Theatre (08/21)
Washington, DC DAR Constitution Hall (08/23)
New York, NY Terminal 5 (08/24)
Philadelphia, PA Electric Factory (08/27)
Boston, MA House of Blues (08/28)
Montreal, QC Metropolis (08/29)
Toronto, ON Sound Academy (08/31)
Chicago, IL Riviera Theatre (09/02)
Milwaukee, WI The Rave (09/03)
Minneapolis, MN Epic Nightclub (09/04)
Denver, CO Ogden Theatre (09/06)
Las Vegas, NV The Pearl Concert Theatre (09/10)
Los Angeles, CA Hollywood Palladium (09/11)
Oakland, CA Fox Theater (09/12)
Portland, OR Roseland Theatre (09/14)
Seattle, WA The Showbox Sodo (09/15)
Vancouver, BC Malkin Bowl (09/16)
Also check out the video for the Sisters new single, "Fire With Fire." Enjoy!
[youtube=http://www.youtube.com/watch?v=3FV2ILnnTa0&hl=en_US&fs=1]
Heather
Producer, Branded Music
PlayNetwork, Inc.