Transform your venue into an interactive concert hall that delivers a uniquely engaging music environment for your customers. With TouchTunes Jukebox your customers have the power to control their music experience, creating an emotional connection with your brand that builds loyalty and encourages return visits.
A CUSTOM MUSIC EXPERIENCE
TouchTunes Jukeboxes let you choose from a diverse set of music profiles to fit your venue.
Apply genre, artist, and song filters to keep the vibe right no matter what the hour.
Jukebox learns what music is the most popular based on your customers' selections, so you're always playing the music that matters.
Playlists and song recommendations create a more personalized experience.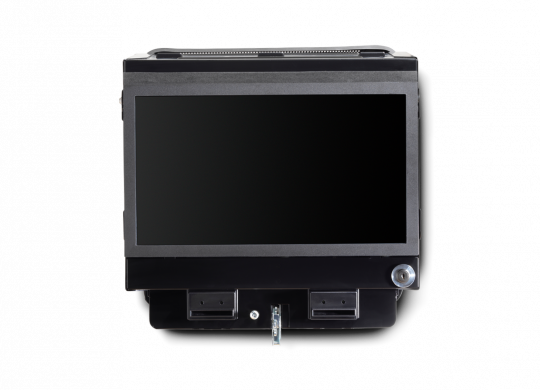 FUSION MUSIC SYSTEM
Our Fusion Music System combines industry-leading design and components, offering a customizable look and feel to meet the aesthetic needs of virtually any venue.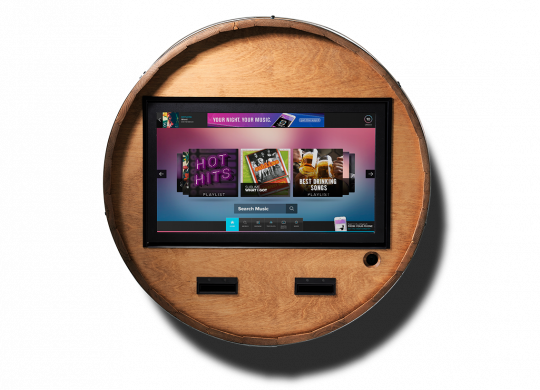 FUSION BARREL
The Fusion Barrell Edition is a standout showpiece for today's trendsetting venues and crowds. With an authentic wooden barrel exterior, the Fusion Music System delivers a unique interactive music experience.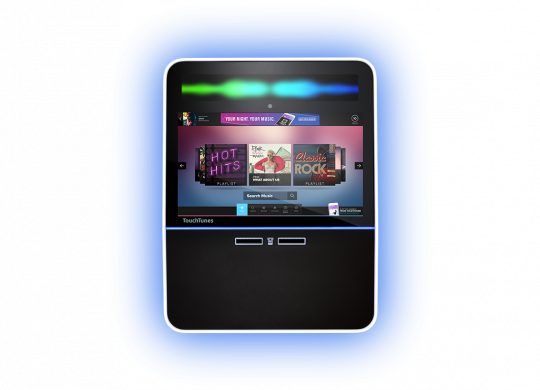 ANGELINA
With the touch of a button, Angelina transforms into an interactive photo booth that inspires your customers to be spontaneous. TouchTunes Photo Booth draws a crowd and adds a new dimension of social interaction that sets your venue apart.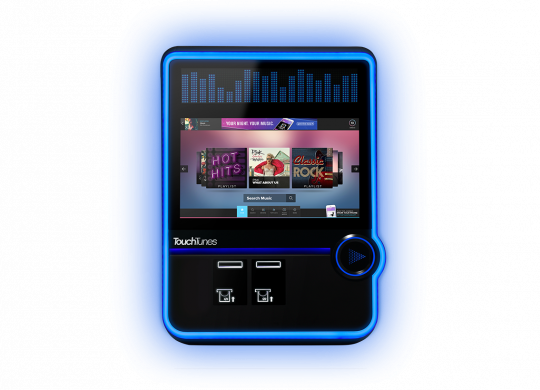 VIRTUO
Sleek design with a bright rim to attract your customers. Features also include an LED screen to show what song is playing and a dynamic equalizer that moves to the music.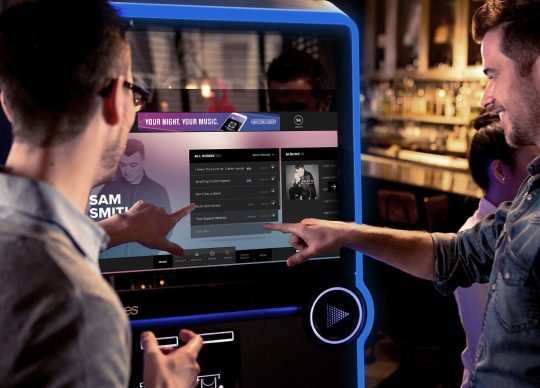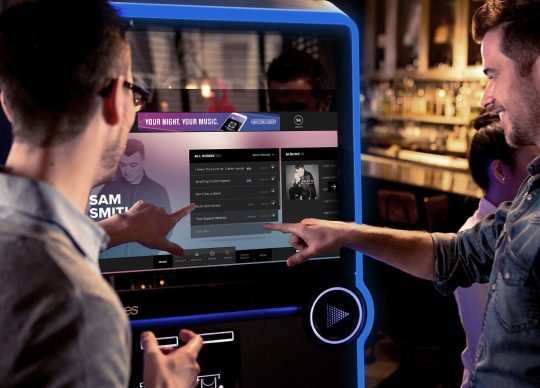 MUSIC THAT MAKES A DIFFERENCE
Jukeboxes can be found in 65,000 venues in North America; nearly 13,000 in UK/EU.
850,000 unique users a month.
1 billion plays a year (and counting).
CONNECT WITH MOBILE
The TouchTunes mobile app syncs your customers' play history with the music on your Jukebox. Customers can then pick their favorite songs—just as if they were the DJ—and program what's played within your walls. When their song appears, they can choose to have their photo or an avatar appear onscreen as the DJ. Listening to their favorite music becomes much more personal, being in your venue becomes that much more exciting.
With the app, your customers can see what song is playing and what's coming up next, create their own personalized playlists, and earn rewards and perks for coming back and playing more. You can even create custom messages that your customers will see when they use the app in your venue. A portion of the proceeds for every song played by customers goes to your venue.
CONTACT US
Interested in learning more about TouchTunes? Complete the form below and one of our experts will get back to you shortly.
* All fields below are required
Thank you for contacting PlayNetwork
A member of our team will be in touch soon.