Powered by UPshow, TouchTunesTV is an exciting social-marketing platform that runs on your TVs to help drive customer referrals and increase loyalty. You gain smart digital signage to promote your business. Your customers delight in 15 seconds of fame on your TVs.
IMMEDIATE SOCIAL ENGAGEMENT
Your customers share their experiences in your space by posting photos and videos to their Instagram and Twitter accounts using your business' hashtag. The posts appear on TouchTunesTV in less than a minute while promoting your business to that person's entire network on social media.
Customer takes a picture or video
Customer posts content to Instagram or Twitter with your hashtag
Content is featured on the TV and published to the customer's social network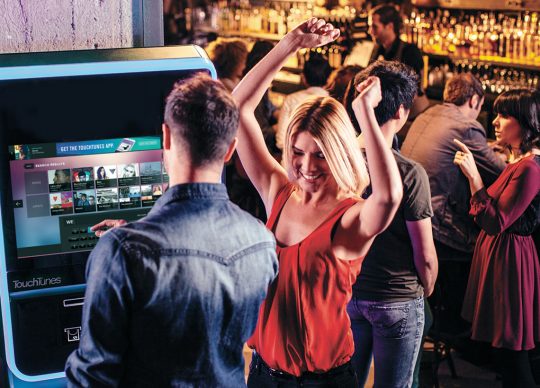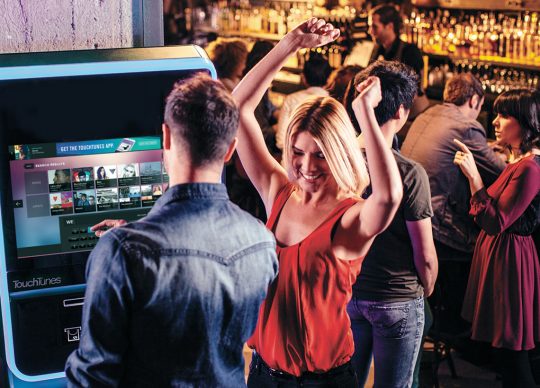 BENEFITS
Social Marketing
Content is featured on the TV and published to the customer's social network.
Content That's Right for You
Choose hyper-local content from top publishers. See what song is playing on the TouchTunes jukebox and what's coming up. Schedule trivia and more.
Your Business in the Spotlight
Turn your TVs into valuable digital signage with custom static and dynamic ads. Build your customer relationships. Highlight specials and events that keep customers coming back.
You are in Control
Easily manage your TouchTunesTV account from your desktop, tablet or mobile app. See who's posting, manage content, view stats, create your own digital signage and more.
CONTACT US
Interested in learning more about TouchTunes TV? Complete the form below and one of our experts will get back to you shortly.
* All fields below are required
Thank you for contacting PlayNetwork
A member of our team will be in touch soon.