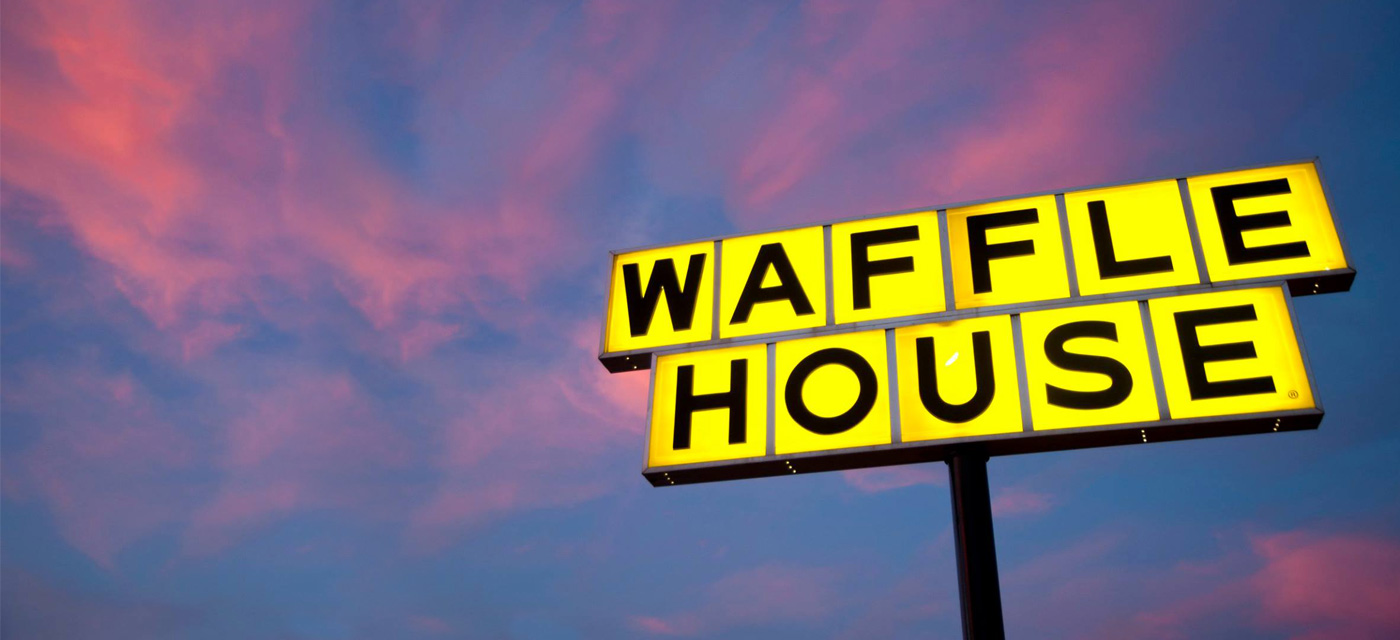 WAFFLE HOUSE
Industry: Restaurant
Company HQ: United States
Beloved since 1955 for their unbeatable recipe of good food, service and music, Waffle House® is a 24-hour staple and American phenomenon. From their bright yellow sign to their signature jukebox, Waffle House is more than breakfast anytime, it's a cultural icon that feels like home. Dating back to the days of the 45-record jukebox, music has been part of the Waffle House experience since the beginning. To preserve their brand heritage, and inspire nostalgia and interaction, Waffle House chose Metro Distributing and TouchTunes to carry on this tradition.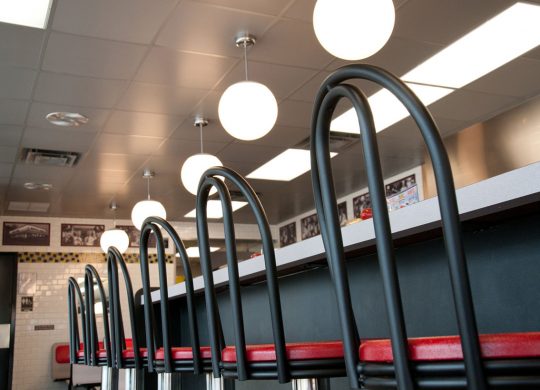 MUSIC CURATION
To deliver a unique and consistent brand experience, TouchTunes partners with Waffle House to curate and license a custom music selection, with frequent updates and usage reporting. In addition to hand selected songs, customers can play originals from Waffle Records, including favorites like this.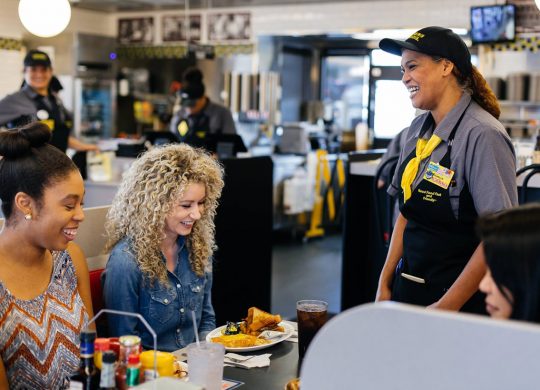 IN-VENUE ENGAGEMENT
Customers can select and play music from the digital jukebox or download the mobile app to control the in-venue music experience directly from their phone. In addition to song selection, the jukebox interface showcases new music, promotions and registration for the Waffle House Regular's Club.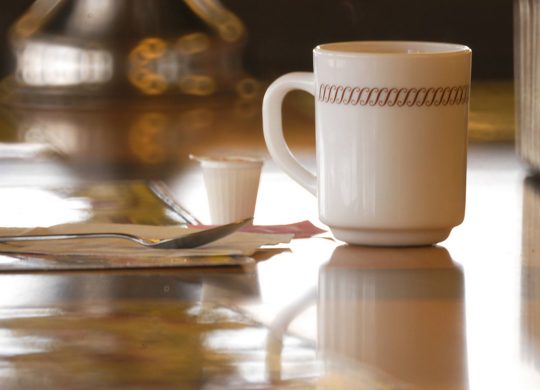 SOCIAL ACTIVATION
TouchTunes partners with Waffle House to bring unique opportunities and experiences to their customers, including a collaboration with Warner Music to launch "Waffle House Road to CMA Fest" sweepstakes. Customers submitted entries via the jukebox, mobile app or online to win an all expense paid trip to the June 2017 CMA Fest, Warner Music swag bags, Waffle House gift cards and TouchTunes music credits.

"Music has been a part of Waffle House from the beginning, whether it's playing from the jukebox or musicians giving us a shout out in their songs." - Shelby White, Waffle House Senior Marketing Manager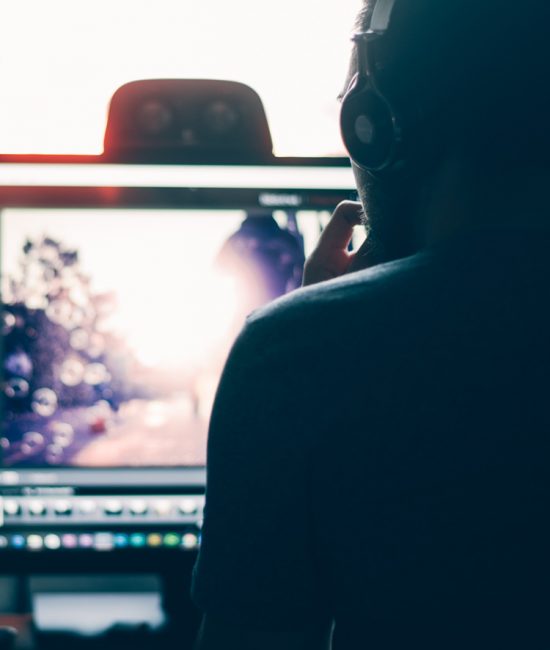 LET'S TALK
Want to learn more about how you can use jukeboxes to engage your customers? Fill out the form below and one of our experts will be in touch shortly.
* All fields below are required
Thank you for contacting PlayNetwork
A member of our team will be in touch soon.