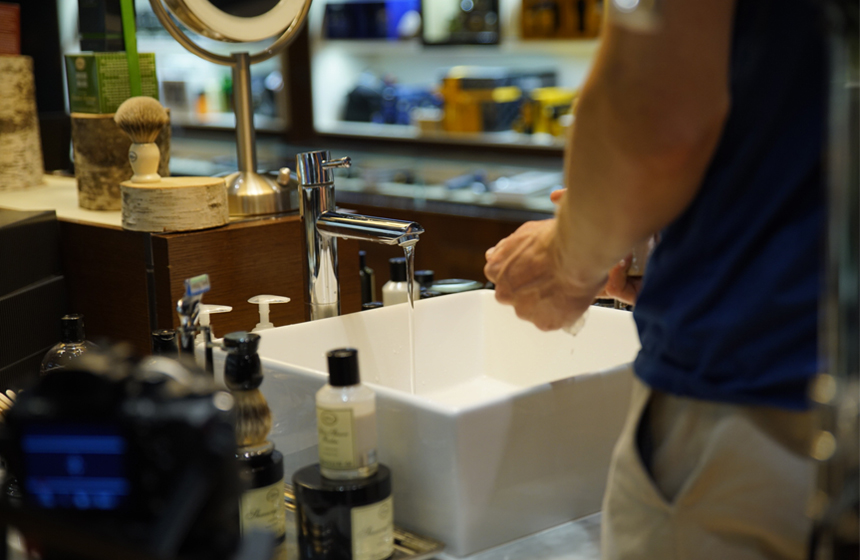 THE STORE EXPERIENCE, REIMAGINED
Every time a customer steps into your physical environment, there's an opportunity to create a positive customer experience. Colors, configuration, views, music, and personal interaction all contribute. Impressions add up. Connections are made. Brand loyalty is strengthened. Your brick-and-mortar environment—whether store, restaurant, or hotel—needs to not only reflect your brand but also meet the expectations of your customers.
"Stores are becoming destinations where visitors seek to experience a brand and everything it has to offer."
THE VALUE OF THE STORE
Before the pandemic, around 90% of retail sales took place in physical stores, and brick and mortar will continue to be relevant to business and retail strategy. But as customers want more of a brand experience, companies must reconsider the role and experience of their environments—whether store, restaurant, hotel, etc.—to be successful in the future.
Digitally empowered consumers today thrive on experience—not only through their devices but also within physical walls. When people go to a store, it's for more than a transaction. It's for the music, the vibe, and the opportunity to feel the energy as well as the products. In short, the in-store experience. This evolution has created a number of challenges for companies offering subpar experiences, and many brands continue to struggle today.
ADJUSTING TO A COVID WORLD
As locations across the US re-open amidst new policies and fluid guidelines, how will the pandemic influence physical spaces? Along with the expectations of safety protocols for customers and employees, the in-location experience becomes more meaningful than ever before. It's an opportunity for brands to rebuild or establish connections and emphasize safety measures in addition to ensuring that visits are enjoyable.
As consumers and employees become accustomed to new procedures, music and other entertainment content can create moments of comfort and ease. A welcoming environment crafted through on-brand playlists, overhead messaging on safety precautions, and digital signage, not only allows brands to stay engaged in a personal way, but paves the way for people to feel more comfortable visiting a location and build their confidence in doing it again.
REIMAGINING THE STORE WITH PURPOSE
A re-imagined brick-and-mortar experience not only aims to increase store traffic and sales. In-venue experiences also play a huge role in brand engagement, e-commerce, marketing, sales promotion, and customer retention. They transform a space focused solely on transactions into one that stands as an experiential destination.
As brands engage customers across multiple channels and devices, those that are able to physically create customer-centric destinations and infuse them with digital elements create purpose-driven stores. This can be digital signage that directs to curbside pickup or health policies, audiovisual installations that generate product interest, or ways to add the store's playlist to their personal library and share with friends.
Purposefully-designed experiences resonate with customers. Patrons don't necessarily think about separate channels. They recognize the entirety of their experience with a brand, whether in store, on the phone, or through an app. As the lines between physical and digital continue to blur, all touch points should be considered as either a storefront or the entryway into one.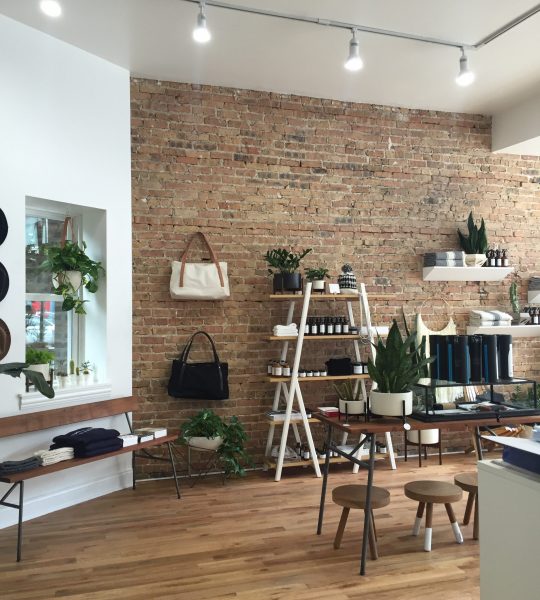 TURN CUSTOMER JOURNEYS INTO DESTINATIONS
Physical locations will continue being relevant across industries, however the purpose and brands who succeed will be those who can re-imagine what the experience means to the customer and how the customer should feel. Integrating safety for customers and employees while making the space as enjoyable as possible is key to bringing customers back.
If you don't have a plan, or are looking for ideas on how to strengthen one, we can help.
Contact Us
ACTIVATING SPACE
When brands "activate" a space, they add purpose. Activated space is planned with intention and brought to life not only with product, but also with music, video, and interactive components. Along with empowered employees, these elements collectively shape perception and add value to the experience. Done well, activated spaces give customers an understanding of the brand itself and provide compelling reasons to come through the door.
Recognizing the store as a marketing vehicle and not just a transaction hub, successful brands are putting more dollars into experiential moments. They're investing in flagship locations, inviting people into a brand experience that inspires relationships rather than just transactions.
USING MUSIC TO ACTIVATE SPACE
Activation brings a space to life, reflecting the brand and consumer through music and visuals—whether video, motion graphics, devices, or hardware designs. An activated space has to be completely relevant to what the consumer wants or desires at a given point in time.
With stores becoming destinations to explore brand and product, all elements should be considered from a customer standpoint. When creating a space, music can be leveraged to do many things:
Demo a product (listening to a playlist curated for a brand on a Bluetooth speaker).
Add an exciting element to an experience (the soundtrack to a car test drive).
Set a tone or feeling (a going-out or "party" playlist while trying on clothes).
Support a localized experience (a curated playlist for a brand on a hotel tablet).
Music becomes content in and of itself. How it's delivered—through devices or overhead, aligned with video content on-screen, through speaker systems hidden in the walls—heighten engagement with customers.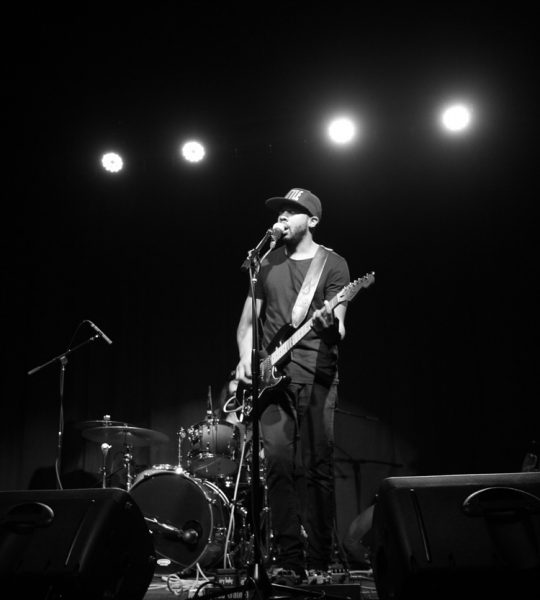 REWARD YOUR CUSTOMERS WITH MUSIC
When considering a broader marketing strategy, music is an incredibly easy and valuable way to reward customers. In contrast to multimillion dollar advertising campaigns, brands can give customers something they truly value and consume.
Rather than existing as noise to fill an empty space, music represents specifically published content, a branded sound that's in sync with the consumer, that's entirely customizable, with opportunities for repeatable emotional moments.
Everything hinges on the ability of a brand to cultivate emotion, and a re-imagined physical space presents a prime opportunity to do that.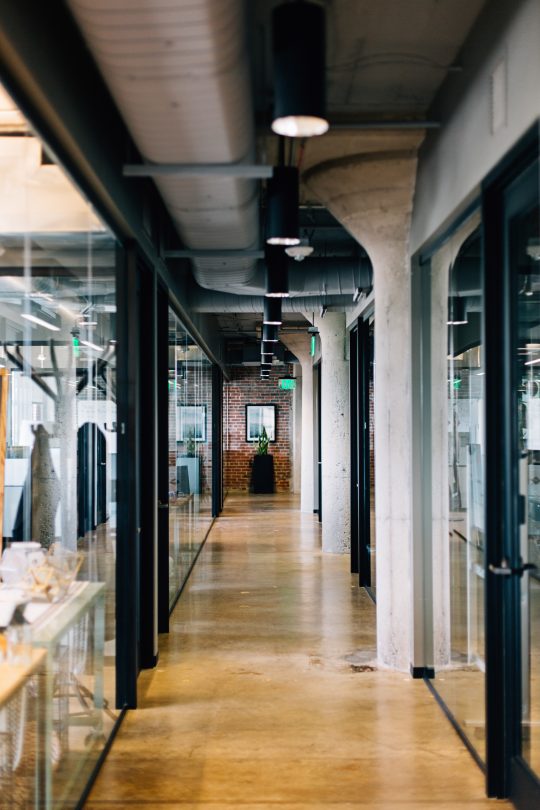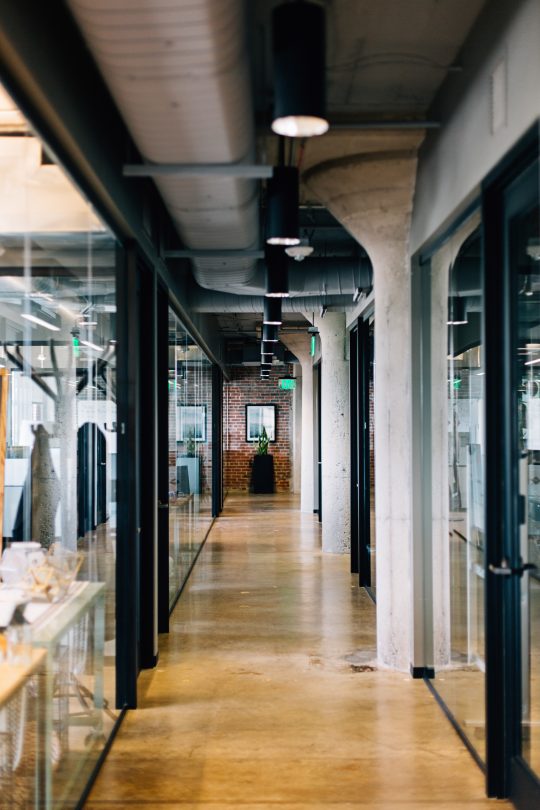 FOUR GUIDELINES TO HELP RE-IMAGINE A STORE EXPERIENCE
Design with a 360-degree view of the customer.
What's the feeling a customer should take away from your store experience? What do you want them to understand about your brand? How should they describe your store to friends?
Enhance with content.
Empower customers to interact before, during, and after visits with digital content that supports the brand story. Utilize interactive content formats that generate emotion, such as music and video, to get better engagement rates. Allow customers to experience products at each of these stages and make the store visit an event.
Focus on technology and hardware.
How will content be delivered, what protocols and processes exist or will be needed to manage it, and what hardware and software can be used to make this happen? Outline the operational impact and requirements that technology needs to serve to select platforms that provide the best fit.
Integrate beyond the four walls.
Stores, websites, and apps shouldn't be thought of separately—they should be re-imagined collectively to deliver a unified representation of the brand. The more consistent each touch point can be, the more seamless the customer experience.
LET'S TALK
Looking for ideas on how to strengthen your in-store experience? We can help.
* All fields below are required
Thank you for contacting PlayNetwork
A member of our team will be in touch soon.