Heather's Top 15 Albums of 2009
This year was a great one for new music!  While many of my favorite 15 albums of the year are from established artists, there were some debut albums that made the cut.  Enjoy!
15.  Fastball – Little White Lies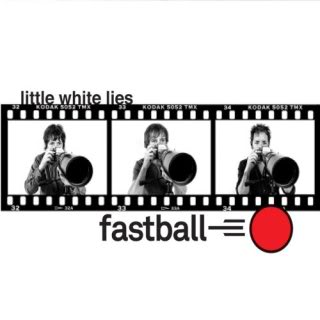 I have been a fan of Fastball since they released their All The Pain Money Can Buy album in 1998.  They then released two more excellent albums before taking a five year break in 2004.  I was very excited when I found out that the hiatus was over and they released Little White Lies in April.  It's a solid album and I am happy the boys are back!
Best Tracks:
iTunes Amazon – Mono To Stereo
iTunes Amazon – We'll Always Have Paris (Everyday All Of The Time)
iTunes Amazon – All I Was Looking For Was You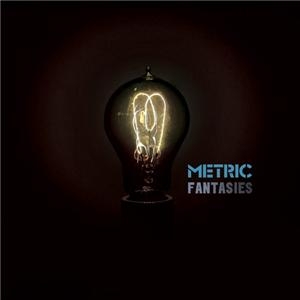 This year I was happy to see Metric get the attention they deserve!  In April, Metric released their fourth studio album, Fantasies.  Legend has it that the song "Gimme Sympathy" was set to be the lead off single, but a radio station began playing "Help I'm Alive."  It caught on and the band released the song as the album's first single.  The rest is history.
Best Tracks:
iTunes Amazon – Satellite Mind
iTunes Amazon – Gimme Sympathy
iTunes Amazon – Help I'm Alive
13.  V.V. Brown – Travelling Like The Light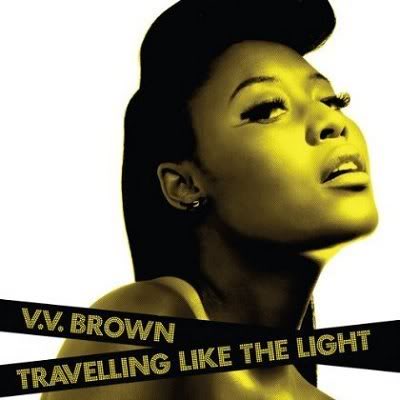 V.V. Brown has been a songwriter for other people for a number of years.  She's written tunes for the Pussycat Dolls and other artists she chooses not to mention, but in July she wrote a batch of songs for herself and released her debut album Travelling Like The Light.  Unfortunately, it has not been released here in the U.S. yet, but I'm hoping it comes out on our side of the pond soon. I love this sassy British babe and can't wait to see what she does next!
Best Tracks:
iTunes – Crying Blood (From The Attic EP)
iTunes – Shark In The Water (From The Attic EP)
iTunes Game Over (From The Attic EP)
12.  Jack Penate – Everything Is New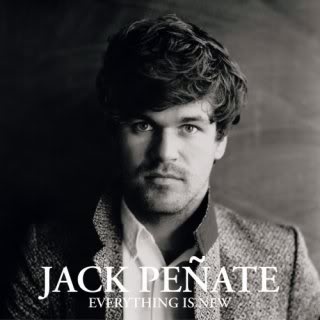 Jack Penate is another artist whose new album I was anxiously awaiting.  His 2007 debut album Matinee was a favorite of mine and I love his new album, Everything Is New even more.  It's a perfect blend of folk and electronic and I think the mix is brilliant!
Best Tracks:
iTunes Amazon – Pull My Heart Away
iTunes Amazon – Tonight's Today
iTunes Amazon – So Near
11.  Noisettes – Wild Young Hearts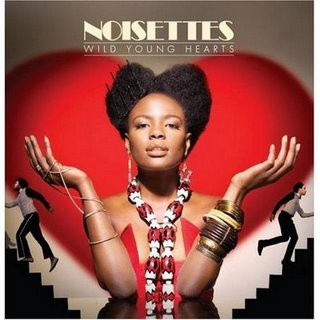 The second album from British band Noisettes is definitely poppier than their first disc, What's The Time, Mr. Wolf? but that's OK with me.  They manage to have the same energy as their debut, and that's saying something.  Their new album, Wild Young Hearts is just a bit more polished than Wolf and that's not necessarily a bad thing.  The beats are still there, but the album builds in a way that that their debut didn't.  I can't wait to see how their music evolves in the future.
Best Tracks:
iTunes Amazon – Don't Upset The Rhythm (Go Baby Go)
iTunes Amazon – Saturday Night
iTunes Amazon – Beat Of My Heart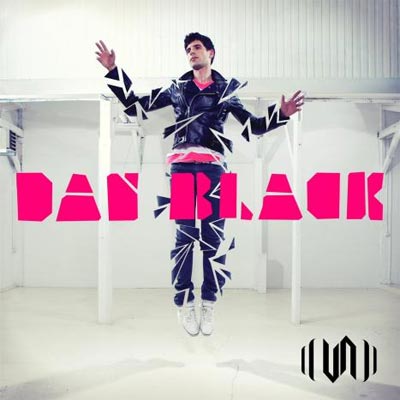 Another artist making his debut, Dan Black really impressed me with the lyrics in his song "Symphonies."  I loved the video as well and it prompted me to check out the rest of the album.  While ((Un)) is another album that hasn't been released stateside, it is an all-around great record, and I hope Dan comes to Seattle at some point so I can see him live.
Best Tracks:
iTunes – Symphonies (From the iTunes Live: London Festival '09 EP)
iTunes – Yours (From the iTunes Live: London Festival '09 EP)
iTunes – Alone (From the iTunes Live: London Festival '09 EP)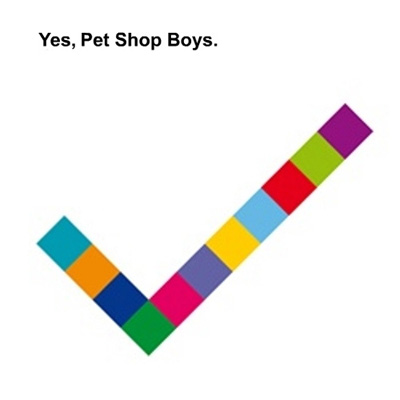 Pet Shop Boys have been around for a long time and I considered myself no more than a casual fan.  Sure, I love "West End Girls," "Opportunities," and "What Have I Done To Deserve This" as much as any 80's music fan, but I pretty much considered the duo more of a nostalgic group than as a band that actually releases viable new material.  I was so wrong.  The Boy's new album, Yes, is among their best work.  I adored the first single, "Love, Etc." and decided to check out the rest of the album.  I was so glad I did.  The album doesn't sound dated at all, and though it is instantly recognizable as Pet Shop Boys due to Neil Tennant's distinctive vocals, the songs aren't just "West End Girls" rehashed.  Pet Shop Boys, I am sorry I ever doubted you.
Best Tracks:
iTunes Amazon – Love, Etc.
iTunes Amazon – Pandemonium
iTunes Amazon – The Way It Used To Be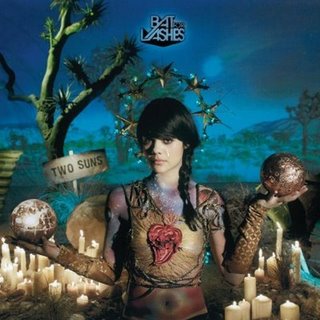 Bat For Lashes (aka Natasha Khan) has to be one of the most innovated artists out there today.  Her videos tend to be acid trip-like, but they perfectly complement her songs.  One of my favorite songs of the year was "Daniel" the lead-off single to her 2009 album Two Suns.  The "Daniel" she refers to in the song appears to be Daniel LaRusso, the iconic leading man in the Karate Kid films beloved by all 80's children.  At least, she's pushing that assumption.  She has a picture of Ralph Macchio, The Karate Kid himself, painted on her back on the cover of the single.  The album itself is a dreamy journey with lush vocals and literally universal themes.  Got to love it!
Best Tracks:
iTunes Amazon – Daniel
iTunes Amazon – Glass
iTunes Amazon – Pearl's Dream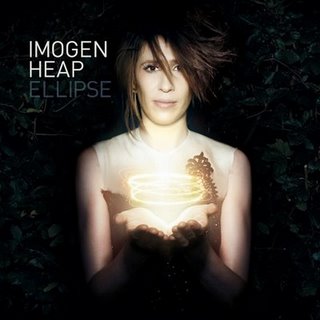 Imogen Heap took two years to complete her new album Ellipse.  Why the long delay?  Well, she bought the home she grew up in and completely renovated it to accommodate a world-class recording studio, where she then wrote, recorded and engineered her album.  The studio might not really have been necessary though, considering that she wrote, recorded and engineered her previous album, Speak For Yourself in her London apartment and look how well that turned out.  In any event, the wait for the new album was well worth it.  Ellipse is much slower-paced than her earlier works, but it still contains all of the trademark Imogen bleeps and bloops.  She is currently planning an extensive US tour for 2010, and I will definitely be at her Seattle show.
Best Tracks:
iTunes Amazon – First Train Home
iTunes Amazon – Swoon
iTunes Amazon – Tidal
6.  Editors – In This Light And On This Evening

As I mentioned in a previous blog, Editors have been credited with making the best Depeche Mode album of 2009.  I do not agree.  Any band with a baritone lead singer and synths is going to be compared to Depeche.  While Editors are certainly influenced by the Mode, they have a flavor all their own.  It the case of In The Light And On This Evening, their flavor is dark and murky and hypnotic.  See?  Nothing like Depeche Mode!  Okay, okay, I guess I see what people mean.  It is a pretty great Depeche album, it's just not the best DM album of the year.
Best Tracks:
iTunes Amazon – Papillion
iTunes Amazon – In This Light And On This Evening
iTunes Amazon – Like Treasure
5.  The Bird & The Bee – Ray Guns Are Not Just The Future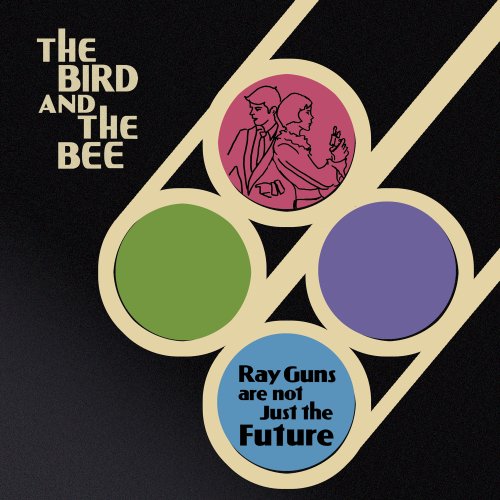 This is the first album I fell in love with this year.  I can't even tell you how many times I listened to this.  Ray Guns Are Not Just The Future is The Bird & The Bee's best album to date.  Inara George's vocals, along with Greg Kurstin's instrumentation and production, is the perfect formula to manufacture a electro-pop masterpiece.  That's exactly what they've done.  Every track is great and though I haven't seen them live yet, I will certainly be front and center at their next Seattle show.
Best Tracks:
iTunes Amazon – Love Letter To Japan
iTunes Amazon – Meteor
iTunes Amazon – Diamond Dave
4. Mika – The Boy Who Knew too Much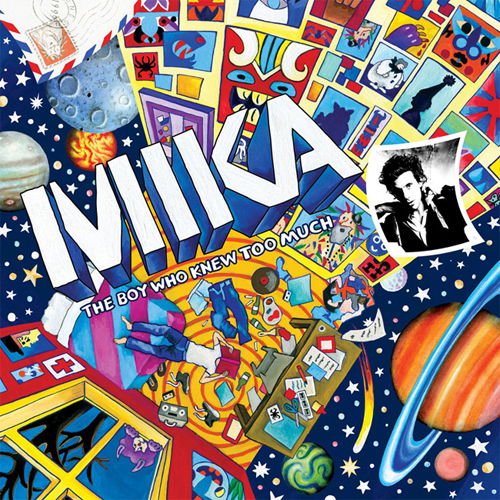 Mika put on one of the best concerts I have seen this year and I am happy for that.  Considering how much I love his second record, The Boy Who Knew Too Much, I would have been incredibly disappointed if the live show didn't match the energy and innovation of the album.  I needn't have worried.  Though Mika was stymied with a broken foot immobilized in a boot cast, his foot was the only immobilized thing in the entire theater.  Men, women and children alike jumped around like the beach balls released during his finale.  It was easily the most energetic and joyful show of the year for me.  I will be at every concert he performs in Seattle from now on.  And hey, maybe Portland, OR and Vancouver, B.C. as well.

Best Tracks:
iTunes Amazon – We Are Golden
iTunes Amazon – Blame It On The Girls
iTunes Amazon – Good Gone Girl
3.  Phoenix – Wolfgang Amadeus Phoenix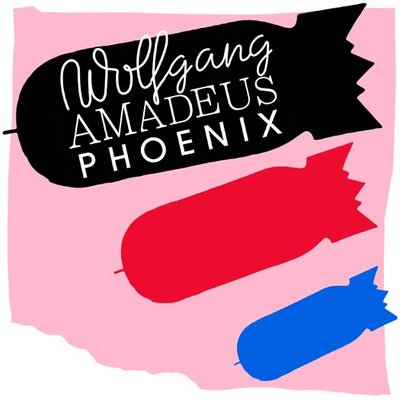 I think this album has been on pretty much every Best Album list written this year.  It's justified, though.  The album is just fantastic.  This is definitely Phoenix's year and I think a lot has to do with their performance on Saturday Night Live earlier this year.  It whetted the appetite of the nation as a few months later Phoenix released the album we were waiting for.  Wolfgang Amadeus Phoenix is a gem of an album.  The lyrics don't always make sense, but considering they are French and English is not their first language, I'll cut them some slack.  Their enthusiasm more than makes up for any mistranslations.
Best Tracks:
iTunes Amazon – Listzomania
iTunes Amazon – 1901
iTunes Amazon – Fences
2.  Depeche Mode – Sounds Of The Universe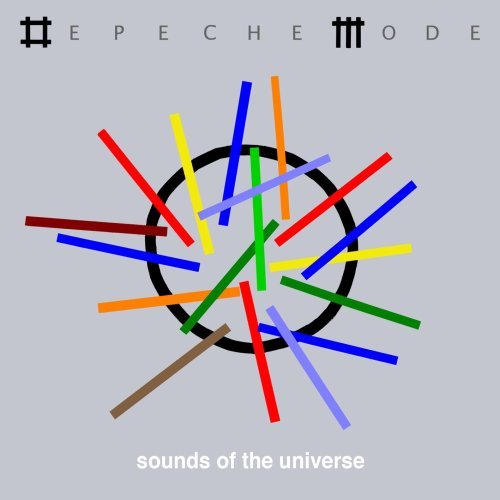 Depeche Mode have been through a lot this year.  They released their twelfth studio album, embarked on an ambitious world tour, saw their lead singer, Dave Gahan, survive a cancerous tumor on bladder and faced a backlash from their fans due to canceled tour dates that were a direct result the cancer discovery.  It must have been quite a rollercoaster ride, but I am glad they are weathering the storm.  Few thirty-year-old bands would make it though something like that, but I am grateful that Depeche Mode has survived thus far.  Despite the health scares and the rigorous touring schedule they are more than capable of putting on an unforgettable live show.  And the Sounds Of The Universe album?  It's easily one of their best.  Here's hoping that their next album will be a lucky 13th.
Best Tracks:
iTunes Amazon – In Chains
iTunes Amazon – Miles Away/The Truth Is
iTunes Amazon – Peace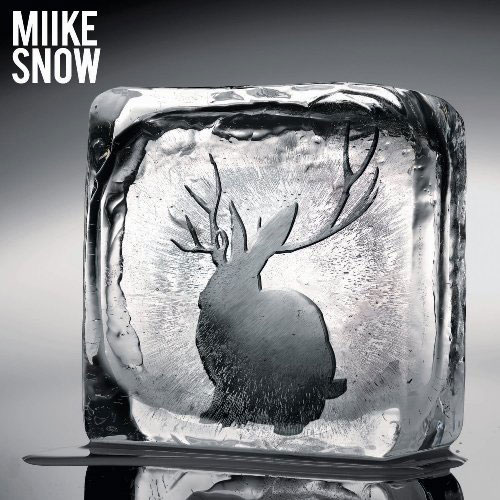 The best debut album of the year is also the best album of the year, at least as far as I'm concerned.  This band came out of no where this year and blew me away.  I love every song on the album, so it's hard to pick a favorite track.  I was looking forward to seeing them play live next near, but as of now the show's been canceled.  Here's hoping that they reschedule, and soon!
Best Tracks:
iTunes Amazon – Cult Logic
iTunes Amazon – Sans Soleil
iTunes Amazon – Black And Blue