Even though Kiehl's has been offering high quality skin care products since 1851, the brand new store in Bellevue Square Mall is opening this weekend.  Saturday, October 23rd from 10:30-12:00pm Rainn Wilson, most famously known as Dwight Schrute from The Office, will be the special guest at this grand opening.  If that isn't enough, you'll also receive 15% off your entire purchase all day!
Later that night, the Seattle Native will be showing up at The Paramount for a pre-show dinner, show, and after party with some of his friends (including Presidents of the United States of America for a special acoustic performance).  See you there!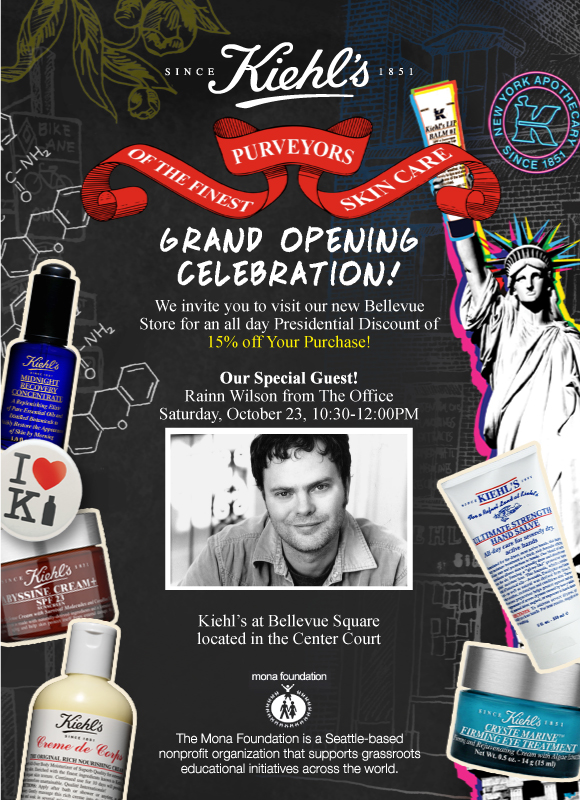 Kymberlee
Executive Assistant/Sales Coordinator
PlayNetwork, Inc.