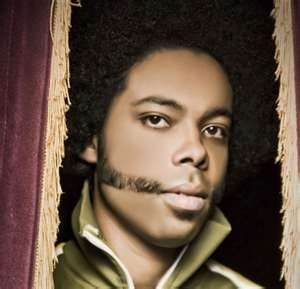 Cuban-born Alex Cuba is one of those rare singer-songwriters who sings both in English and in Spanish.  Having spent his youth in Artemisa, which was formally part of La Habana Province in Cuba, he started to play the guitar at the tender age of six under the tutelage of his father with a mix of Jazz fusion style and Cuban Soul.  In 1999 he moved to Canada and began making a name for himself playing alongside his twin brother in the duo The Puente's Brothers while receiving his first acclaim with a Juno nomination.  This of course was the first of many more accolades to follow.
After going solo for the first time in 2004 with his brother helping out in songwriting duties he released his debut record "Humo de Tabaco" (Tabaco Smoke) that included local Canadian Ron Sexsmith as a collaborator.  With their song "Lo Mismo Que Yo" reaching #52 in the UK Singles Chart.  Having since released 3 more records while winning two Juno Awards for "Humo de Tabaco" and "Agua Del Pozo", he finally gained recognition from the Latin Grammy's in 2010 winning Best New Artist.
Collaborating with acclaimed artists such as Nelly Furtado and Corinne Bailey Rae, he has been making his name with his amazing live shows mixing a fusion of Latin Pop, Funk, and Jazz.  His latest release "Ruido En El Sistema" (Static in the System) is one of my favorites of the year with songs like the classic "Eres (Are You)", "Como Sin Nada",  and "Todo En La Vida" to name a few.
Being the first time Alex has performed in Seattle, we are honored that he will be making a stop at our PlayLive stage tomorrow, October 23rd with a performance the same evening at Seattle's El Corazon.
Check out the official video for "Eres (Are You)"
[youtube http://www.youtube.com/watch?v=wQS3wbJRRsE?rel=0]
Alex Espinosa – Associate Global Music Supervisor
PlayNetwork