Here's a look to what is consistently spinning under the needle of Music Procurement Associate Grady Tyree's record player in 2014 so far…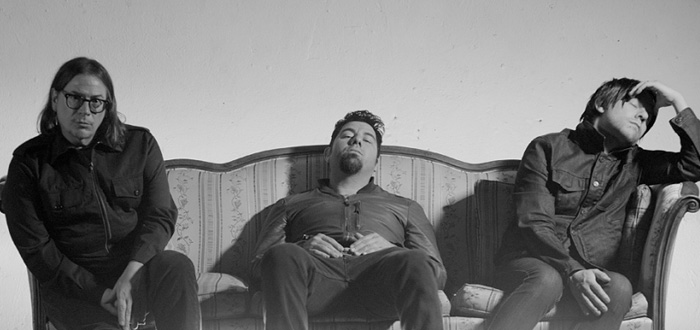 Crosses – Crosses (Sumerian Records) – to say this was a highly anticipated release in my world was an understatement, any project that involves Deftones front man, Chino Moreno, will be a hotly sought after relic in my life.  So, when he paired up with friend, and fellow Sacramento native, Shaun Lopez, of the early '00s band, Far, my attention was solely focused on what they were releasing, when they were releasing it, and how long I would have to wait to see them in the flesh – as this side-project blossomed into a real band with multiple releases and tour dates to follow. The album's sound is a departure from anything you would naturally associate Chino – with it's heavy-handed synth sound is more akin to the new wave post-punk sounds of the early-to-mid 80's, not the heavy, gnashing riffs of his mainstay, the Deftones. Chino tones down the blood-curdling screams and instead chooses to show a more vulnerable side to his voice, something I really wasn't expecting, but instantly accepted. Their first EP was released for free in August of 2011, and followed by a second EP released the following January, then in April of 2012, the band released a 7" single for Record Store Day that included the tracks, "Option" and "Telepathy", this was when I finally heard the material! The third installment of the EPs was put on hold due to Chino recording the eighth Deftones release, Koi No Yokan, as well as the first EP for his other budding side-project, Palms.  In late 2013, Crosses signed a deal with Sumerian Records, and a new track was released, "The Epilogue", a dark, minimalistic song that set the tone for the upcoming full length. Finally, on February 11, 2014, the band released their debut album, a collection of all the EP's they had recorded, now mixed and sequenced into a mesmerizing 15-song, dark, brooding album. Personal highlights include "Bitches Brew" (hints of Deftones smattered into the final moments of this song), "This Is A Trick", and "Thholyghst."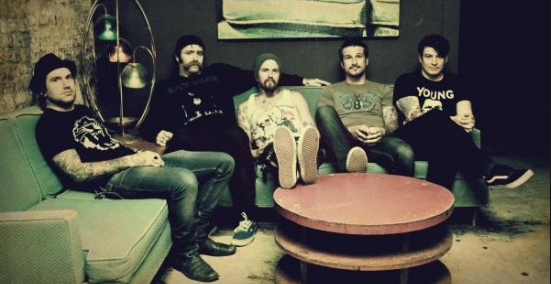 Every Time I Die – From Parts Unknown (Epitaph) – hardcore music done to perfection …  in one sentence/phrase, that's the most precise way I can explain the totality of this kick butt record. From the opening cut, "The Great Secret," to the final one, "Idiot," there is little room to come up for air. It's just an onslaught of chugging guitar riffs, driving drum fills, and the shrill growls of singer Keith Buckley. On their seventh studio album, the hardcore party-boys from Buffalo, NY, return to form, reminding their fellow thirty-somethings how hardcore music is supposed to sound! Too many of the bands that came up with ETID and toured with them have gone a bit soft in their old age, but not these dudes, no, they decided to change things up and record with Kurt Ballou (Converge), at his infamous GodCity studio. The resulting album is everything you should expect from such a pairing of ideologies. Receiving rave reviews upon release, From Parts Unknown, is most definitely the heaviest and thrashiest album they have released so far in their career. One additional note, if you have the chance to see Every Time I Die in person, DO IT!!! There are few bands that match the intensity of ETID live, and every time I see them, the pit explodes like a Molotov Cocktail and bodies just start flying … no better way to see a hardcore show!

Trioscapes – Digital Dream Sequence (Metal Blade) – now before you go thinking I only listen to heavy metal, I'd like to take this moment to introduce you to something a bit outside of that realm (but not too far). Trioscapes is a jazz fusion band that is comprised of Dan Briggs (bassist for Between The Buried And Me), Walter Fancourt (tenor saxophone/flute) and Matt Lynch (drums). In 2012, the band debuted with their first album, Separate Realities, and it was incredibly well-received, peaking at #2 on the iTunes Jazz charts and making the top 15 on Billboard Jazz charts.  Now the band is back with a more cohesive, well-rounded sophomore effort. Digital Dream Sequence is off the charts good, the heavy, crunching bass lines Dan lays down are accentuated and highlighted by Walter's versatile use of his saxophone and flute, not to mention the lovely doses of piano sprinkled throughout the album. The opening track, "Stab Wounds," hits hard right out the gate, but about a minute or so in, everything calms down as Fancourt lays down a flute solo that would make Ron Burgundy jealous.  This pattern repeats itself throughout this track, lulls of beautiful melodies countered by frenetic bass lines that propel the album into a heavier realm than expected. The album is definitely driven by the thick bass lines of Briggs, and complimented perfectly by the dynamic style of Fancourt and Lynch, who aren't operating in his shadow, but right beside the finger-picking bassist! I'm not a jazz expert in any sense, but if this is the direction jazz is evolving into, then sign me up, I'll jam this record any time!

Death From Above 1979 – The Physical World (Warner Bros) – after taking nearly a decade apart, Sebastian Granger and Jesse Keeler have finally reconciled their creative/personal differences to reunite and release their long-awaited follow up to "You're A Woman, I'm A Machine," the disco-metal-thrash-pop-punk album that thrust the two Canadians onto the scene and into the limelight. The new album, The Physical World, picks up right where the dudes left off with their debut, the crazy synthesized bass lines mixed with frenetic drums set the pace of the record, while Sebastian's writing gives the record a more polished pop-sound, than the early, dirtier material. With sleeker production than their debut, DFA1979 have crafted the perfect follow-up to the decade old "You're A Woman, I'm A Machine," it's as if that album came out 2 years ago, instead of the 10! With stand-out tracks like "Right On, Frankenstein!," "Gemini," and the opening cut, "Cheap Talk," the album is solid from front to back. The band is set to head out on their first headlining tour since 2004-2005, and will be hitting Seattle on 11/19 at Neumo's!
…so even though most of these are heavier releases, that's the beauty of music – there's enough out there for all of us to enjoy the variety!