My friends and coworkers know I have a special place in my heart for Swedish pop singers. They seem to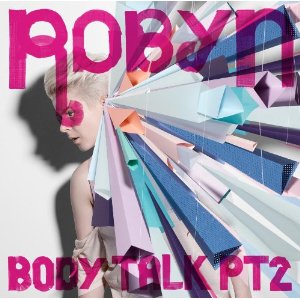 have perfected the magic formula to create the ultimate sugary-sweet songs. The artist responsible for today's song of the day is no exception. She is one of the biggest music stars is Sweden right now and if you ask me, that success is well-deserved.
Robyn has had a busy few months. She is about to release her second album so far this year, with another album to go after that and she just finished up a US co-headlining tour with Kelis. Oh, and did I mention that she runs her own record label? She isn't slowing down a bit, however. Her new single "Hang With Me," the first off Body Talk Part 2, just dropped and the accompanying video gives the viewer a pretty good idea of what it's like to be in Robyn's shoes right now.
Look for Body Talk Part 2 on September 7, 2010. Enjoy!
[youtube=http://www.youtube.com/watch?v=-3a2qoyONVA&fs=1&hl=en_US]