This review of Wooden Shjips marks the half way point of the unveiling of some of our top 10 albums of 2013.  Stayed tuned for the second half, we promise you won't regret it!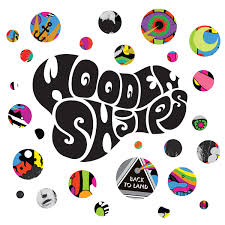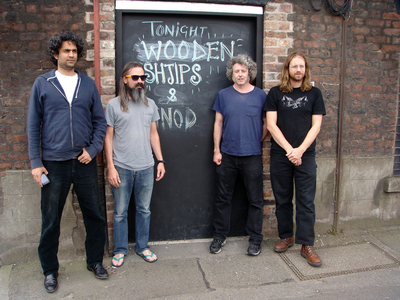 Artist: Wooden Shjips
Album: Back To land
Label:  Thrill Jockey
http://www.woodenshjips.com/media/
On 'Back to Land', the band delivers a sonic milkshake that smells and tastes definitively like "Wooden Shjips music," but it's got a new confidence. Some washes of harder-edged electronic stuff, some happier moments and some darker moments. Miles of guitar solos / fuzz / distortion, of course, and motoric bass and drums. But the mix is heavier and more varied from track to track. You'll hear them pushing the edges out, loosening the ties. The result is a record that's more sonically rich than anything that's come before, and also more accessible. Here, boundary-pushing involves the occasional inclusion of acoustic guitars in a supporting role in the band's drone-friendly Suicide-meet-'Sister Ray' stew, as well as tunes that occasionally risk a third chord to supplement the band's customary two- and single-chord workouts. It's not like the Wooden Shjips were ever threatening to become a parody of themselves, but they were sticking a little too close to their guns. There's no worse way to go out than with a dulled point, fading to grey. Here they are, back on top, in glorious Technicolor. Drink it up.
-Paul Wain, Music Supervisor EMEA