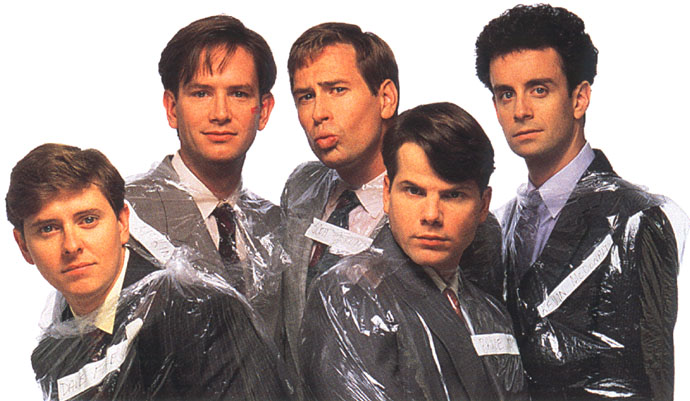 Tomorrow night, everyone's favorite gender-bending Canadian comedy troupe is back! That's right, the Kids In The Hall return to television for the first time since their self-titled sketch series went off the air in 1994. This time, the Kids take on Death in the original IFC miniseries Death Comes To Town.
All five original KITH (Dave Foley, Mark McKinney, Bruce McCulloch, Kevin McDonald and Scott Thompson) play almost all of the roles in the new eight part series. The scripted 30 minute show follows the exploits of the residents of Shuckton, Ontario after the Grim Reaper arrives on the Greyhound bus and one of the townspeople ends up dead. The first two episodes air back to back starting at 10pm Friday, August 20th on IFC.
While you wait, here's a classic Kids In The Hall clip. Enjoy!
[youtube=http://www.youtube.com/watch?v=IbvbF0L9tJg&fs=1&hl=en_US]
Heather
Producer, Branded Music
PlayNetwork, Inc.